Our family-run hotel in the Puster Valley
You'll be a guest among friends with the Kammerer-Grünbacher family
We are Rosmarie, Paul and Johannes – your hosts. We are here to take care of our guests' needs every day, because it's only when you feel at home that you will want to come back to our family-run hotel in the Puster Valley.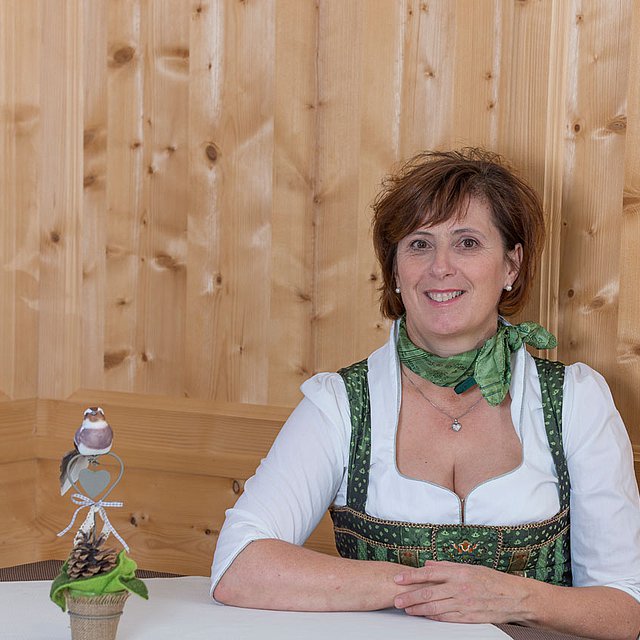 Rosmarie
Rosmarie knows the hotel like the back of her hand. Even as a young girl, she began to diligently help out in her parents' business. What her parents built with lots of passion and dedication, she now runs with her own enthusiasm. The hotel's culinary selection is particularly important to her. As a passionate chef, she knows that fresh and high-quality ingredients successfully create an enjoyable experience and she makes sure of this every day.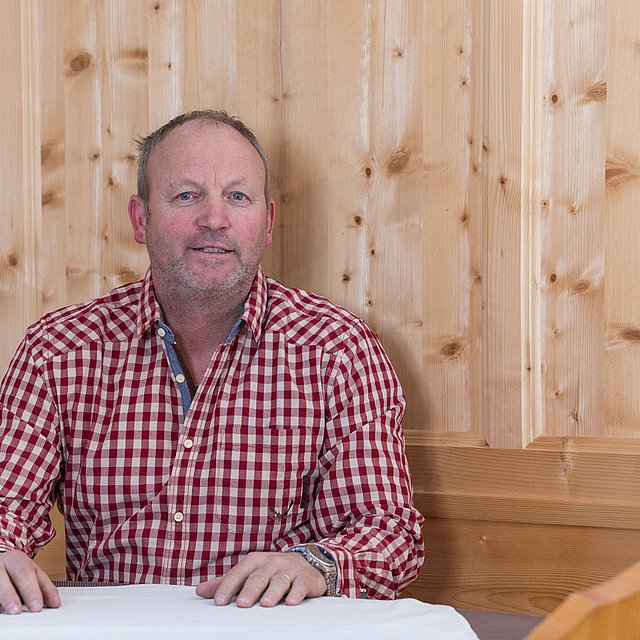 Paul
Paul assists his wife Rosmarie whenever she needs help in the hotel. He mainly looks after the garden and outdoor swimming pool and enjoys helping serve tables in the evenings. He is passionate about sports like cycling, skiing, paragliding and hang-gliding. As a local he has all sorts of tips up his sleeve for guests. Paul is an enthusiastic motorcyclist and he looks forward to welcoming many motorcyclists in his hotel.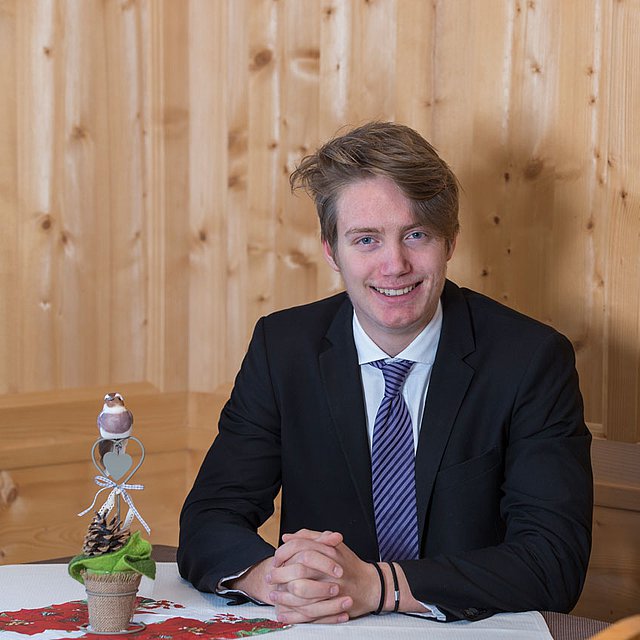 Johannes
Their son Johannes has already completed hotel management school and now travels all over the world when he gets a chance, because he believes that you can only be open to new things if you broaden your horizons. When he's back in the country, he enjoys helping serve tables. He is particularly interested in dealing with people: an important requirement if he wants to go into his parents' business in the near future.
The house once belonged to Rosmarie's parents, who extended it into farmstay accommodation. Initially you could only hire a room, but they eventually listened to their guests' wishes and began to offer half board. Rosmarie was only 14 when she began to help out in her parents' business, which has grown increasingly over the years. The former farmstay became a small guesthouse in the 1970s, and an outdoor swimming pool was built.
In 2003, Rosmarie and her husband Paul took over her parents' guesthouse and converted it the following year. They built eight large new rooms with en suites, which received the guests' approval, as well as a new kitchen, dining room and entertainment room. Around two years later a new sauna area was built in the basement. The last big renovation was in 2013, when a new wing with ten rooms, a new dining room with a lounge, and a foyer were built. The little guesthouse is now a comfy 3-star family-run hotel in the Puster Valley with lots of amenities.