Spring holiday in the Kronplatz region
Chill out and enjoy nature
As soon as the melting snow clears the landscape, the Puster Valley comes back to life. Temperatures begin to rise and crocuses and dandelions spring up. The paths shine in verdant green and everything begins to bloom. Nature is tangible here!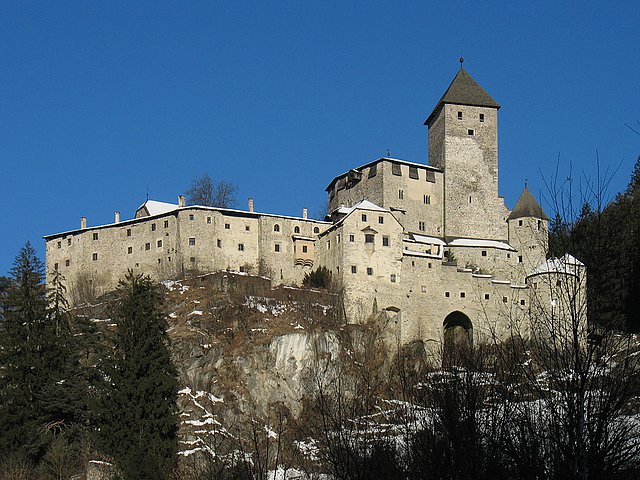 While the peaks in the Dolomites are still covered in snow, on spring holidays in the Kronplatz region you can take the first walks and hikes in the fresh air in the valley. For a nice spot, visit the Eichkätzchenweg (Squirrel Path) for a view of Taufers Castle, the waterfalls in Sand and Rein in Taufers, and the LandArt-Weg (Local Art Path) in Pfalzen, where local artists present their works of art made of natural materials. Nearby you can also visit the Pine Oil Distillery and Bergila herb garden. Enjoy the soothing effect of nature in the Kneipp facility in Reischach and from 2018 in Stefansdorf. Read the display board to find out about the methods of different therapies and their uses according to Sebastian Kneipp and treat yourself!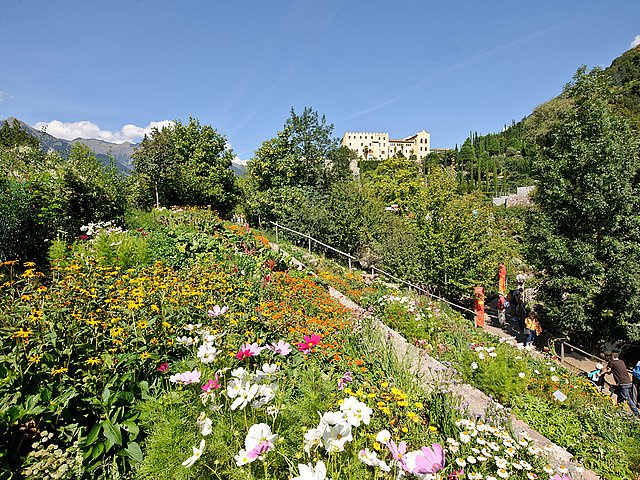 If you prefer to be on a bike than on foot, rent a mountain bike for exciting tours. The KronAction adventure park and a rafting tour in water rapids also promise to be lots of fun in spring.
If you would like to take a trip to the South during a spring holiday in the Kronplatz region, go from the state capital of Bolzano to Merano, and to the Gardens of Trauttmansdorff Castle, Lake Kaltern, or to the Mediterranean Lake Garda.