Autumn holiday in the Kronplatz region
Blazing colours and culinary diversity
Autumn is counted as South Tyrol's fifth season. When the woodland foliage begins to change its colour and contrasts against the dark green mass of coniferous trees, taverns and guesthouses invite guests to a traditional South Tyrolean "törggelen" evening. This is the season of the Almabtriebe (livestock returning from the high Alpine summer pastures) and culinary events. Hiking and cycle tours have a particular charm in this season.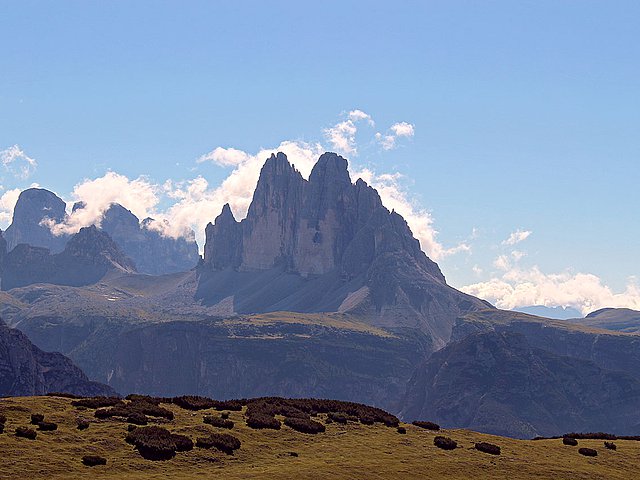 September and October are still pleasantly mild, and the nicest tours on an autumn holiday in the Kronplatz region are on the bright side of the Puster Valley. The Three Peaks hike is impressive in the clear, cloudless autumn weather and the KronAction high-ropes course is open to the end of October. When nature in the Puster Valley and its surrounding valleys slowly begins to prepare for winter, the weather patterns become more and more extreme. This is the ideal time to retreat to the wellness area of the Cron4 in Reischach.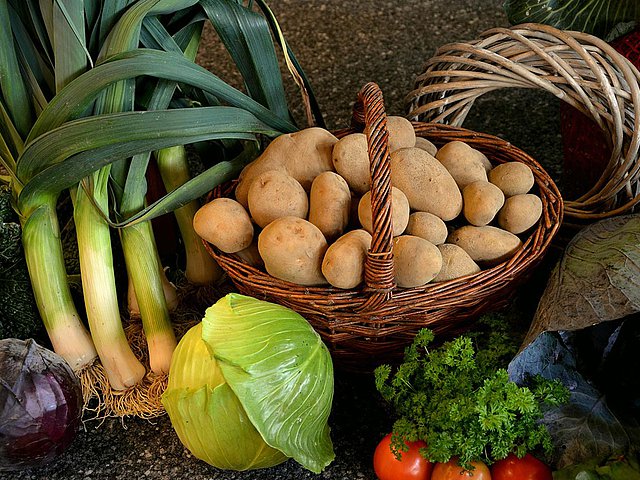 Puschtra Erdepflwochn
In September the "Puschtra Erdepflfest" in Bruneck during the "Puschtra Erdepflwochn" celebrates the culinary diversity of the native white potato. During the speciality week, the participating hosts serve delicious starters, mains and desserts, all of which include the potato as the main ingredient.
Stegener Markt
If you like markets, don't miss the Stegner Markt at the end of October during your autumn holiday in the Kronplatz region. The colourful goings-on in the largest market in Tyrol attract people from near and far to a suburb of Bruneck. So the old Puster Valley saying goes:
Make sure you go to the Stegner Markt to prepare for winter.